Odoo14 is has added many new features part of usability. 
Price list is one of the most important feature of Odoo in terms of Sales and managing prices with discussant.  
In previous version of Odoo On sales order if you add a customer and select proper price-list and after that you have to add Order lines. 
After adding Order lines if you change the price-list Odoo was not updating new price-list.  This was became very hectic when you add so many order lines and after that you realised to change the price.
Odoo14 has resolved this problem and now.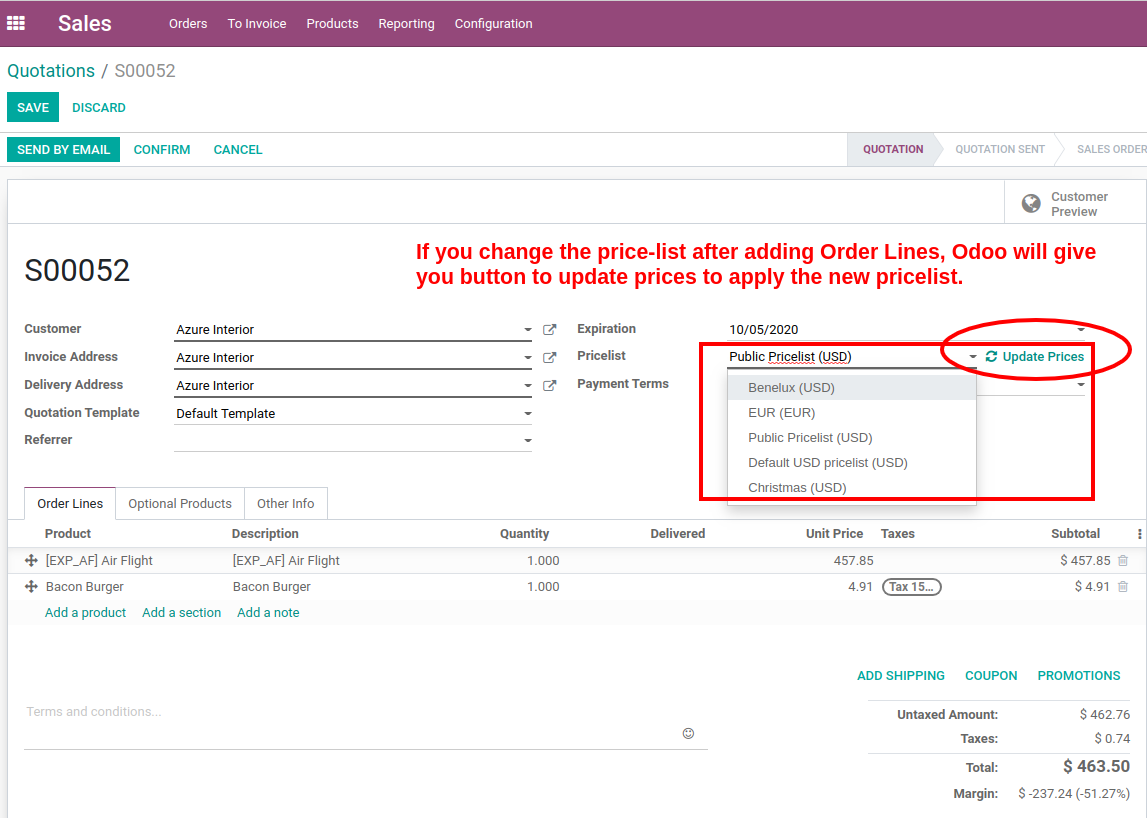 In Odoo14 now you can change the price-list even after you have added Order Lines. If you change the price-list after you added the order line. 
Odoo Will give you one button called "Update Price" right beside the price-list.